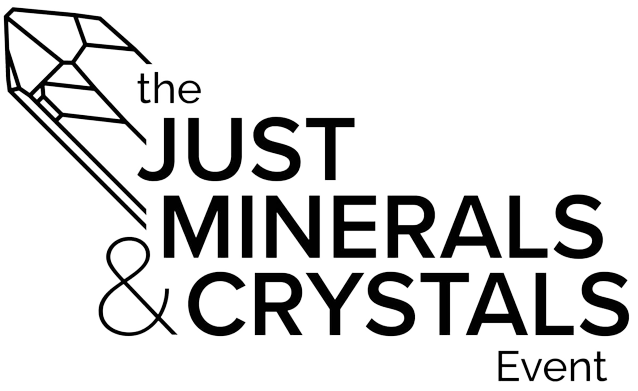 Just Minerals and Crystals Event Denver
Summary of the show
TBD
3 days event (They have changed dates and location!!)
Free parking, free admission
17 vendors
Wholesale and retail
Minerals (No fossils)
Show dates
TBD
Hours
September 9: 12:00 P.M. – 7:00 P.M.
September 10&11: 10:00 A.M. – 7:00 P.M.
Address
Denver Airport Marriott at Gateway Park
16455 E 40th Cir, Aurora, Denver
Sponsor
Leonard Himes
Phone
719-359-3076
Email
LeonardHimes@aol.com
Admission
Free
Open to
Public
Registration
No
Exhibitors
Dealers list
Number of exhibitors
17
Type of merchandise
Fine minerals, Minerals, Specimens
It takes time to see all
Two hours (estimated)
Parking fees
Free
Foods
No
Restrooms
Yes
Handicap accessible
Yes
Floor Plans
–
Application for exhibitors
LeonardHimes@aol.com
Facebook
TheJustMineralsShow
Tucson show
Just Minerals Event
"The Just Minerals & Crystals Event -Denver, Sept 9-11 at the Marriott Hotel Gateway Park in Aurora, Colorado. We were there in 2021. It is a few blocks for The Crowne Plaza Show.
If you are checking back to see if our warning about a change was true, read on!
We learned in early August that the Summit Event Center, our proposed new-home-forever after our successful show there in 2022, has closed permanently. We had a hint about that, but expected to have a real warning. It happened instantly when the owner and staff were given three hours to pack and leave and the locks were changed. The property owner gave no respect to the events that were scheduled, like the wedding, a day later, with 300 guests attending. Poor bride! At least we had time to search for a new venue. Because events are scheduled a year or more in advance, we had to be lucky and were. We were able to return to the Marriott hotel where we were in 2022. It is very near the excellent show at the Crowne Plaza. We could not get our exact dates, we had cut two days off because of prior bookings, but we did get plenty of space and will be open Saturday Sept 9 – Monday Sept 11 of the opening weekend of the Denver Showcase. We open at NOON on Saturday but stay open until 7 PM,"
Source: Leonard Himes
Photos
Source: https://www.facebook.com/TheJustMineralsShow/
Other shows near this show
Colorado Mineral and Fossil Show (Spring and Fall)
This page has all information of the Colorado Mineral and Fossil Show (Spring and Fall) on the Denver Gem and Mineral Showcase.
Tucson Gem and Mineral Showcase
This organizer also provides the Just Minerals Event in Tucson, Arizona every winter.
More information: Tucson Gem Show 101